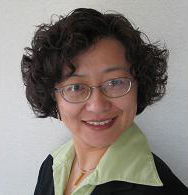 Li He, D.D.S.

Dr. He received her DDS degree at University of Michigan. Thanks to her mother, who is a famous physician in China, she developed an early interest in life sciences and medicine. Her enthusiasm, responsibility and patience has always been greatly appreciated by her patients and staff. She takes time to know every patient and listens to their needs. Understanding the patients, she provides them excellent professional care in preventing oral diseases, achieving better health and appearance.
Our office is located in the Courtyard Shop of Ann Arbor, MI. It is within walking distance to the north campus of University of Michigan. We provide comprehensive treatments to adults and children. Participating in many networks of dental insurance, our office is the place where you may receive the best coverage from your dental plan. Our newly renovated interiors, bright operatories, comfortable environment and friendly staff are waiting for your visit!
Our website is under construction. Please contact us to find out more!